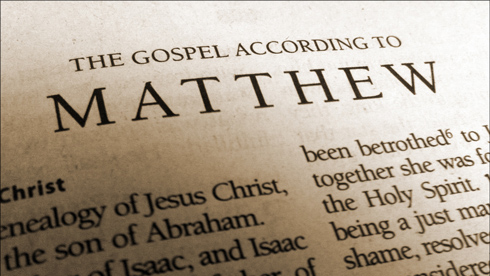 "After 10 years of research, LifeWay (the Southern Baptist resource and statistics arm) states two things about maturity:
1. Bible engagement is the #1 spiritual discipline for growth. 2. Bible engagement affects every other discipline.
People who engage the Bible give more, go more & evangelize more... Read the Bible this year!"
- Robby Gallaty
The above quote comes from one of my seminary friends who has become quite the scholar and pastor in his own ways. Robby's primary focus is upon discipleship and Christian growth. The last few blog posts have been on the topic of my Bible collection, and my reasoning for people to utilize paper Bibles instead of electronic apps. I am a firm believer, regardless of paper or electronic, you will not grow spiritually without consistency in the Bible. I was going to challenge my church members to read the entirety of the Bible with me this year, but I think the required reading would be too much for those who don't typically read their Bibles at all. Thus, We are embarking on reading the life of Jesus in Chronological order. The aim is to begin January 1, and complete the story of Jesus on Easter. If you'd like to join along with me, below is the layout we're following.
Birth & Childhood
Luke 1:1-4, John 1:1-18, Matthew 1:1-17
Luke 3:23-38, Luke 1:5-38
Luke 1:39-80
Matthew 1:18-25, Luke 2:1-40
Matthew 2:1-23, Luke 2:41-52
The First Year: The Year of Inauguration
Matthew 3:1-17, Mark 1:1-11, Luke 3:1-18,21-22
Matthew 4:1-11, Mark 1:12-13, Luke 4:1-13, John 1:19-34
John 1:35-51, 2:1-25
John 3:1-36, Luke 3:19-20, John 4:1-6
John 4:7-45, Mark 1:14-15, Luke 4:14-15
Matthew 4:12-17, John 4:46-54, Luke 4:16-30, Matthew 4:18-22, Mark 1:16-20
Mark 1:21-28, Luke 4:31-37, Matthew 8:14-17, Mark 1:29-34, Luke 4:38-44, Matthew 4:23-25, Mark 1:35-39, Luke 5:1-11
Matthew 8:1-8, Mark 2:1-12, Luke 5:12-26, Matthew 9:1-8, Mark 2:1-12
Matthew 9:9-13, Mark 2:13-17, Luke 5:27-39, Matthew 9:14-17, Mark 2:18-22, John 5:1-15
John 5:16-47, Matthew 12:1-8
Mark 2:23-28, Luke 6:1-11, Matthew 12:9-14, Mark 3:1-12, Matthew 12:15-21
The Second Year: The Year of Popularity
Mark 3:13-19, Luke 6:12-26, Matthew 5:1-26
Matthew 5:27-48, Luke 6:27-36, Matthew 6:1-18
Matthew 6:19-34, Luke 6:37-42, Matthew 7:1-20
Luke 6:43-49, Matthew 7:21-29, 8:5-13, Luke 7:1-17
Luke 7:18-35, Matthew 11:1-30
Luke 7:36-50, 8:1-3, Matthew 12:22-37, Mark 3:20-30
Matthew 12:38-50, Mark 3:31-35, Luke 8:19-21, 8:4-8, Matthew 13:1-9, Mark 4:1-9
Matthew 13:10-23, Luke 8:9-18, Matthew 4:10-29
Mark 4:30-34, Matthew 13:24-52, 8:23-27, Mark 4:35-41
Luke 8:22-39, Matthew 8:28-34, Mark 5:1-20
Matthew 9:18-26, Mark 5:21-43, Luke 8:40-56
Matthew 9:27-34, 13:53-58, Mark 6:1-6, Matthew 9:35-38, 10:1-15
Mark 6:14-29, Luke 9:1-6, Matthew 10:16-42
Matthew 14:1-12, Mark 6:14-29, Luke 9:7-17
The Third Year: The Year of Opposition
Matthew 14:13-21, Mark 6:30-44, John 6:1-21
Matthew 14:22-33, Mark 6:45-56, Matthew 14:34-36, John 6:22-40
John 6:41-71, Matthew 15:1-20
Mark 7:1-30, Matthew 15:21-31
Mark 7:31-37, 8:1-9, Matthew 15:32-39, 16:1-4, Mark 8:10-12, Matthew 16:5-12
Mark 8:13-30, Matthew 16:13-20, Luke 9:18-27, Matthew 16:21-28, Mark 8:31-9:1
The Last Few Months
Matthew 17:1-13, Mark 9:2-13, Luke 9:28-36, Matthew 17:14-21
Mark 9:14-29, Luke 9:37-45, Mark 9:30-32, Matthew 17:22-27, 18:1-14
Mark 9:33-50, Luke 9:46-50, Matthew 18:15-35
John 7:1-9, Matthew 8:18-22, Luke 9:51-62, John 7:10-31
John 7:32-53, 8:1-22
John 8:23-59
Luke 10:1-42
Luke 11:1-54
Luke 12:1-48
Luke 12:49-59, 13:1-22
John 9:1-41
John 10:1-42
Luke 13:22-35, 14:1-35
Luke 14:1-35
Luke 15:1-32
Luke 16:1-32, 17:1-10
The Last Few Weeks
John 11:1-44
John 11:45-57, Luke 17:11-37
Luke 18:1-14, Matthew 19:1-12, Mark 10:1-12
Matthew 19:13-15, Mark 10:13-16, Luke 18:15-17, Matthew 19:16-30
Mark 10:17-31, Luke 18:18-30, Matthew 20:1-16
Matthew 20:17-19, Luke 18:31-34, Mark 10:32-45, Matthew 20:20-34, Mark 10:46-52
Luke 18:35-43, 19:1-27, Matthew 26:6-13
The Very Last Week
Mark 14:3-9, John 12:1-11, Matthew 21:1-11, Mark 11:1-11
John 12:12-19 Luke 19:28-48, Matthew 21:12-17, Mark 11:12-19
John 12:20-50, Matthew 21:18-22, Mark 11:20-26
Mark 11: 27-33, Luke 20:1-8, Matthew 21:23-46
Mark 12:1-12, Luke 20:9-19, Matthew 22:1-22
Mark 12:13-17, Luke 20:20-40, Mark 12:18-27, Matthew 22:23-32
Matthew 22:33-40, Mark 12:28-37, Matthew 22:41-46, Luke 20:41-47, Mark 12:38-40
Matthew 23:1-39, Mark 12:41-44, Luke 21:1-4
Matthew 24:1-22, Mark 13:1-20
Luke 21:5-24, Matthew 24:23-35, Mark 13:21-31
Luke 21:25-38, Mark 13:32-37, Matthew 24:36-51
Matthew 25:1-46
The Very Last Evening
Matthew 26:1-5, Mark 14:1-2, Luke 22:1-6, Mark 14:10-11, Matthew 26:14-19, Mark 14:12-16, Luke 22:7-13
John 13:1-20, Matthew 26:20-29, Mark 14:17-25
Luke 22:14-30, John 13:21-38, Luke 22:31-38
John 14:1-31, 15:1-16
John 15:17-27, 16:1-36
John 17:1-26, Matthew 26:30-35, Mark 14:26-31
Arrest & Trial
Matthew 26:36-46, Mark 14:32-42, Luke 22:39-53
Matthew 26:47-56, Mark 14:43-52, John 18:1-24
Matthew 26:57-68, Mark 14:53-72, Matthew 26:69-75
John 18:25-27, Luke 22:54-71, Mark 15:1, Matthew 27:1-14, Mark 15:2-5
John 18:28-38, Luke 23:1-12, Matthew 27:15-26, Mark 15:6-15
Luke 23:13-26, John 18:39-40, 19:1-16, Matthew 27:27-31, Mark 15:16-20
Crucifixion & Burial
Matthew 27:32-34, Mark 15:21-24, John 19:17, Luke 23:26-43, Matthew 27:35-44, Mark 15:25-32
John 19:18-37, Matthew 27:45-46, Mark 15:33-41, Luke 23:44-49
Matthew 27:57-66, Mark 15:42-47, Luke 23:50-56, John 19:38-42
Resurrection & Ascension
Matthew 28:1-7, Luke 24:1-12, John 20:1-9, Mark 16:1-11, Matthew 28:8-10
John 20:10-18, Matthew 28:11-15, Mark 16:12-13, Luke 24:13-43
John 20:19-31, Mark 16:14, John 21:1-25
Matthew 28:16-20, Mark 16:15-18, Luke 24:44-53,Mark 16:19-20